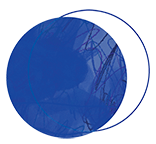 Support Perinatal Mental Health initiatives in Waterloo Region. Climb Out of the Darkness is the world's largest event raising funds and awareness for the mental health of new families, operated by Postpartum Support International.
2021 marked the first Climb Out of the Darkness in Waterloo Region. Lead by Lisette Weber – Postpartum Doula, and Catherine Mellinger – Expressive Arts Therapist and lead artist of Post-Part. This walk is a project steeped in parenting connection, and a deep belief that we can expand the reach of services in Waterloo Region.

Thank you to Only 1 Andy Wright Photography for these photos

Perinatal Mood and Anxiety Disorder (PMAD) affects 1 in 5 birthing parents. This includes Postpartum Depression, Postpartum Anxiety, Postpartum OCD, Postpartum Psychosis, Post-Traumatic Stress Disorder, and Bipolar Mood Disorders. You are not alone. You are not to blame. With help, you will be well.