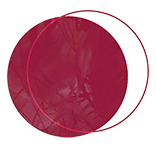 We engage with Community Partners who increase our knowledge base so that we can better serve the Waterloo Region. Below is a list of our partners and facilitators. These partners also help hold us accountable to our mission of increasing Perinatal Mental Health Services to Waterloo Region in inclusive and accessible ways.
Doulas
Grace Van Bruwaene : Doula Girl : Grace Van Bruwaene(she/her) is a birth, postpartum and parenting doula serving the Waterloo Region. A practicing doula since 2010, Grace specializes in supporting people moving though their reproductive journey after trauma. She strongly believes that support can make all the difference, helping individuals to have a positive and empowered experience however their story unfolds. She has both training and experience in supporting LGBTQ+ and disabled parents as well as those experiencing PMADs, intimate partner or domestic violence, and/or parenting after trauma. For more information about Grace and the services they provide, visit their website: DOULA GIRL
Balancing Birth to Baby: Bronwyn Addico : Bronwyn Addico (she/her) is the owner of Balancing Birth to Baby, a support company for expecting and new parents that offers prenatal and parenting education and Doula Support in Southern Ontario, Canada. She is a Childbirth & Early Parenting Educator since 2015 and a Birth and Postpartum Doula since 2016.
After a difficult birth experience in 2013, she embarked on a journey to become a Birthing From Within childbirth mentor and spent time in California in 2016 to further her in-depth training. Bronwyn has been deeply influenced by this program's view of birth as an initiation into parenting and how to examine your fears of birth and parenting. She uses the tools that she learned in this program within all aspects of her professional career and has developed them into a coaching program to help birthing people prepare for birth and work through a difficult or traumatic birth experience. She has supported more than 150 families during their birth and postpartum journey. You can learn more about Balancing Birth to Baby on their website: www.balancingbirthbaby.com

Peer Support Co-facilitators
Anneke Van Den Berg : Peer Support Facilitator
Rebecca Johnston : Firefly Counselling: Peer Support Facilitator
Rochelle Kaikai : Rooted Thistle Counselling : Peer Support Facilitator : Rochelle Kaikai is a Social Worker who is passionate about supporting parents with their mental health in pregnancy, postpartum and beyond. Rochelle understands how difficult the transition to parenthood can be. There are so many aspects of parenting that are unexpected and seldom talked about. Rochelle's goal is to open the conversation and hold space for parents to explore all aspects of their identity as they navigate change. You are important and so is your mental health. Parenthood is not meant to be experienced alone. Rochelle is available to provide individual support both in person and virtually in the Waterloo Region. You can connect with Rochelle through her website: www.rootedthistlecounselling.com[email protected]
Rachel Brnjas : Tapestry Counselling and Consulting : Peer Support Facilitator: Rachel Brnjas is a registered Social Worker based in Waterloo Region and is passionate about helping individuals, families and organizations to be more whole, healthy and connected. She is the owner and founder of Tapestry Counselling and Consulting. Much of her work centers around supporting parents in the perinatal stage (those who are pregnant and who have young children). She is a momma to two spirited little boys which brings her to this work: her own postpartum experiences and on-going parenting journey have been humbling, beautiful, sacred, disorienting and transformative. She believes this perinatal season brings incredible opportunities for self work and healing and that we all need a village where we can land and feel supported and encouraged in this season. To find out more about Rachel or book a session for individual support, please visit her website: tapestrycc.com