Together Waterloo are trained facilitators of the Canadian Perinatal Mental Health Trainings Perinatal Mental Health Foundations Course.
These collaborative learning & knowledge sharing workshops offer 8 hours of material covering foundational aspects of Perinatal Mood and Anxiety Disorders and Perinatal Mental Health affecting families. The collaborative process and knowledge sharing allows for active learning structures and exchanges between facilitators and participants. Our goal is to provide Perinatal Mental Health information using a lens of cultural humility while taking into consideration and learning about the populations that each organizations works with and the organizational scope of practice. The material can also be delivered in 2 hour blocks into order to make it more accessible to your staff and community, allowing time in between blocks for reflection and processing.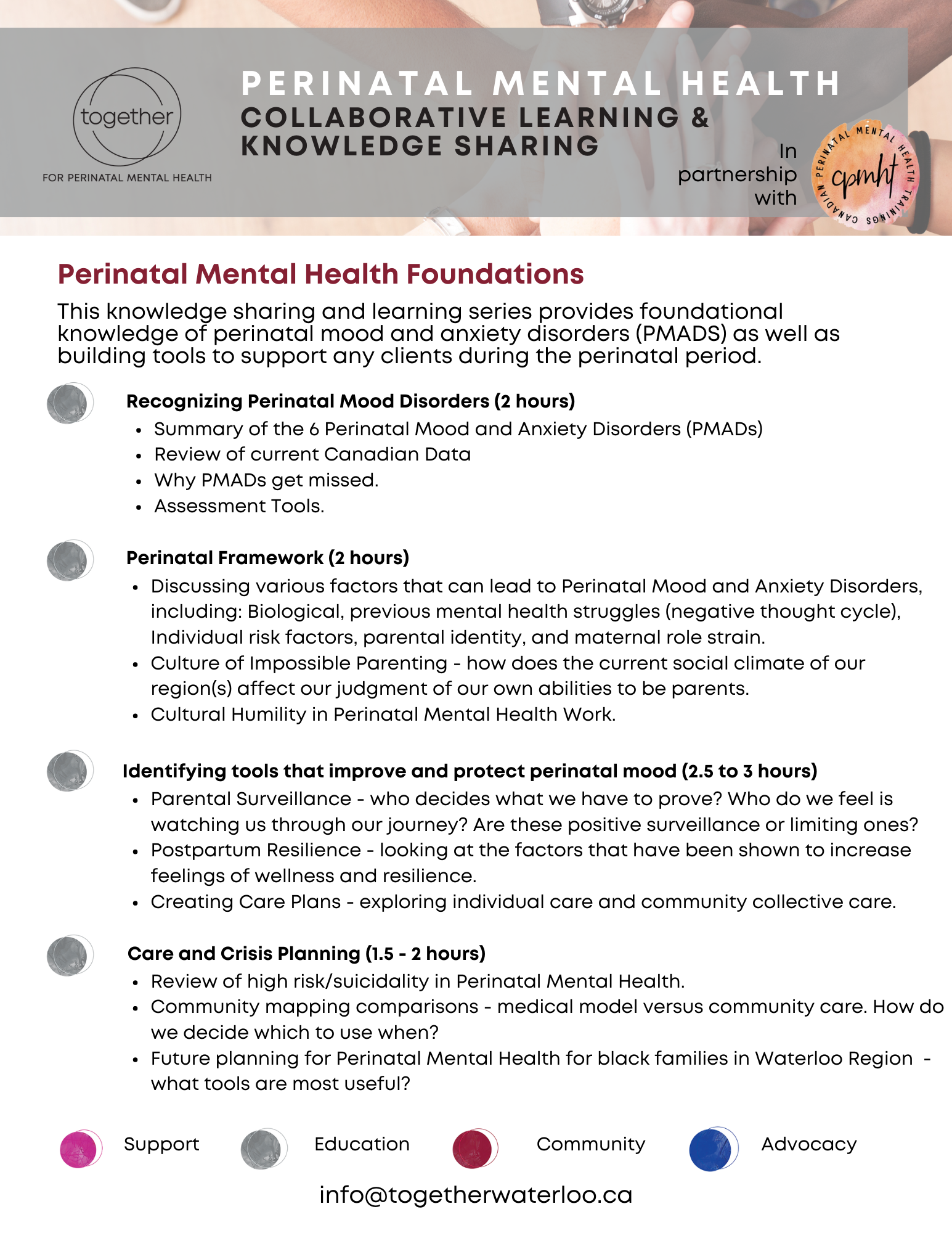 For a downloadable PDF version of our Community Trainings information, please click HERE .
Sign up to receive updates: https://togetherwaterloo.ca/newslettersignup/