Mission Statement

Together we unite families, health care providers, and community partners to increase perinatal mental health care in Waterloo Region. Together we recognize that family structures are diverse and wide ranging and that anyone can be affected by Perinatal Mental Health struggles.
Core Values
Support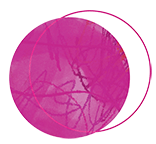 We support all parents who experience perinatal mental health struggles during their perinatal journey. We bring parents and peers together to offer support during any and all transitions. From making decisions as to whether to start a family or not, trying to conceive or adopt, through pregnancy and pregnancy loss, be it chosen or otherwise, and into the postpartum period.

Education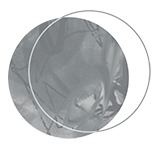 We believe that informed care is imperative to proper perinatal health care. We support organizations, mental health care workers, and our community in gaining education and/or training in Perinatal Mental Health. We are partners with and have training through Canadian Perinatal Mental Health Trainings and Postpartum Support International


Community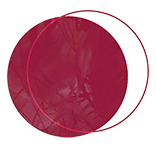 We advocate and connect with community at all levels to support increased Perinatal Mental Health supports in Waterloo Region. We seek to advocate for families at both the community level and the municipal level. We believe in building a network where no family is left behind. Together will maintain a community resource of Perinatal Mental Health services available to everyone in Waterloo Region.

Climb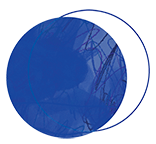 We join together with an international community to raise awareness, raise funds, and de-stigmatize perinatal mental health. We are co-leaders in facilitating a yearly Climb Out of the Darkness, a program of and in support of Postpartum Support International, through which we raise funds to support our efforts in Waterloo Region.
The Team
Catherine Mellinger (she/they) is a mixed media collage artist who's works have been exhibited across North America and published internationally. She is lead artist and installation manager of the inter-arts exhibition called Post-Part, along with Pazit Cahlon, Nat Janin and Adam Harendorf. Catherine has over a decade of experience working as an arts educator, arts outreach facilitator, and is a certified Expressive Arts Therapist, having graduated from the CREATE Institute (Toronto) in 2011. She is a mental health and perinatal mental health advocate for all birthing people. She currently provides programming through the Kitchener-Waterloo Art Gallery, as well as self-directed inter-arts and community initiatives. Catherine is currently completing her necessary hours to complete her Perinatal Mental Health Certificate exam through Postpartum Support International, and has taken additional trainings in anti-racism and in trans masculine birthing.
Website
Instagram
Lisette Weber (she/her) is a mom of two, a postpartum doula, and a perinatal mental health advocate. After a traumatic birth with her first in 2017, she was diagnosed with postpartum depression and anxiety. Through her advocacy and knowledge, Lisette was better prepared for the birth and postpartum of her second child in 2019. Only to be hit with a global pandemic and lockdown with a 2 year old and 3 month old and no support system. This experience led Lisette into postpartum doula work and becoming a Climb Leader. She joined Postpartum Support International on the Climb team in fall of 2021 as Social Media Manager. In her spare time, she loves to bake and sew

Website
Instagram
We are fortunate to have incredible community partners who support our work and efforts. To learn more about them, click here.