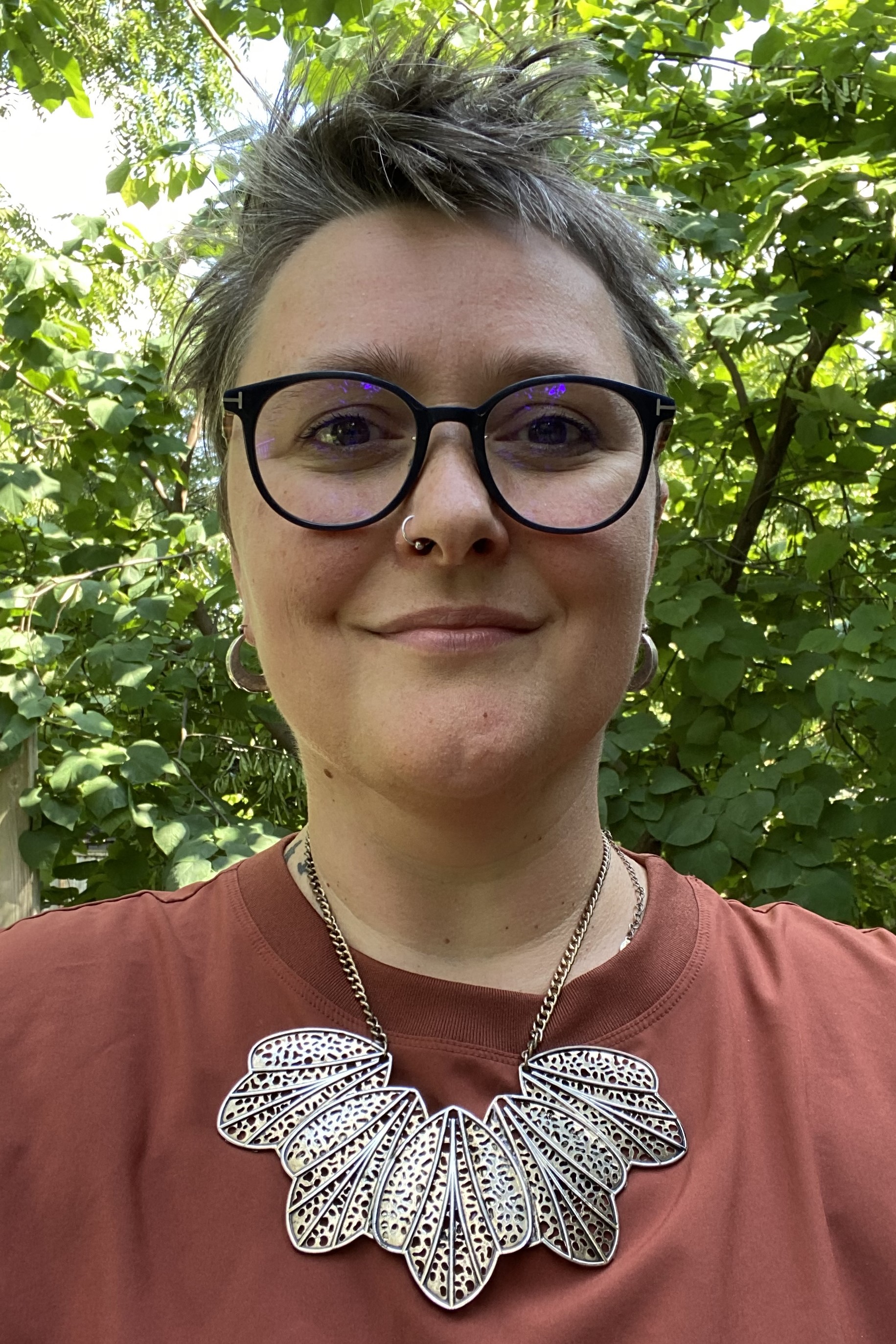 I graduated with a Masters of Social Work in 2017 from Wilfrid Laurier University. I am a Registered Social Worker with the Ontario College of Social Workers and Social Service Workers and a member of the Ontario Association of Social Workers.
I have worked in the field of mental health for over 10 years. Some of my previous work has been supporting parents and children who have experienced domestic violence and trauma, and more recently, in the area of infant and early childhood mental health and parent counselling support. Through my private practice, I currently provide virtual perinatal mental health counselling within Ontario. I have participated in professional development through Canadian Perinatal Mental Health Trainings and, in addition to this, come to this work with my own lived experience of being a queer parent. I recognize and celebrate the expansive ways families and communities are created and aim to support you to feel a sense of belonging and contentment within them and with in yourself and your evolving roles and identities.
While becoming a parent can bring joy and fulfillment, the changes and stressors that accompany the perinatal period can also have substantial impacts on a parent's mental health, impacting our ability to cope and create changes and stressors within our relationships. Nothing can easily prepare parents for this significant new role. It is important to feel heard and understood during this transitional period in your life. Peer supports can help reduce the sense of isolation and the feeling of overwhelm that many experience. I look forward to facilitating a space for this to happen. Together, we will build resilience and capacity to work through this challenging transition.

Using various modalities, I work from a client-centered and systems approach, strengths based, connection and relational focused, intersectional, anti-oppressive and trauma informed lens.
Furthermore, I'd like to acknowledge that I practice on the traditional territory of the Mississaugas of the Credit First Nation of the Anishinaabek Peoples. I honor with gratitude this land that we are on and the Indigenous people past, present and emerging. As someone with a settler heritage, I commit to learning more about how my heritage is tied to and has profited from the colonizing of Indigenous peoples so that I may understand and validate these lived realities and strive to interrupt the current manifestations of colonization. In addition to this, I acknowledge the over surveillance of Indigenous and Black families and communities and its role in the over representation of Indigenous and Black families in the child protection system. As a clinician supporting families, it is essential that I am aware of this and continue to learn and understand these experiences and be reflective of my socialization and acquired biases. I am committed to this ongoing learning.